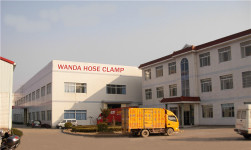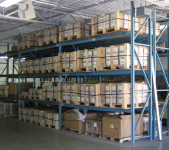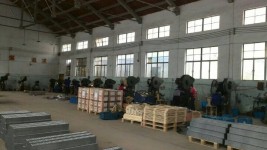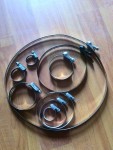 Wanda Industrial Supply Limited, ( Fuyang Wanda Hose Clamp FCT- Ningbo Office ) founded in 2001, with 14 years of stable development, has now grown into a leading manufacturer & supplier of stainless steel hose clamps in China.
Over the past years, Wanda has been supplying many customers with full lines & sizes of American SAE J1508 standard perforated worm drive clamps and German DIN 3017 standard non-perforated clamps. These high quality stainless steel worm gear clamps have been very popular with the market of marine,automotive,plumbing field,irrigation system and communication and municipal application. In additon, Wanda has been engaged in adopting new techniques, developing OEM specialty clamps such as Snaplock quick release worm drive clamps,constant torque clamps, Hi-torque clamps and V-Band clamps, providing a wide range of quality stainless steel clamps and perfecting after-sale services.
Wanda also provides China sourcing service where you source your stainless steel worm drive hose clamps in China for free, negotiate the best price and allow you to buy direct from China best manufacturers. We do not get in the middle; you only pay us a service charge after you're happy with the sourcing we have done. For almost every worm drive hose clamp there is a manufacturer in China making it, and hose clamps Made-In-China are the cheapest in the world.

Sincerity, satisfaction, rationality, harmony and progress are generalized as Wanda's operating philosophy, which, together with the service policy,meaning that Wanda Industrial towards perfection can be upbuilded through a definitecustomer-oriented goal.

Wanda's business goal can be expressed by customer satisfaction and continuous prosperity, of which the former serves as the central task and core value, the latter a changeless target. Wanda attaches great importance to customers'needs, always provides worm gear hose clamps of good quality and spares no effort to resolve their problems. People here are aiming to meet or exceed customers' expectations and reach the said goal by means of initiating a reciprocal situation to balance clients' needs with Wanda's own mission.