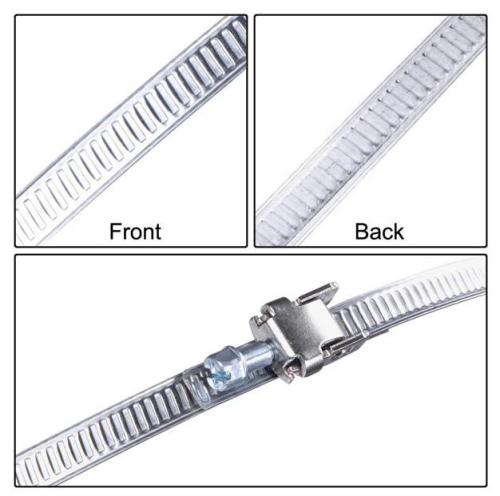 Vent Flexible Duct Adjustable Pipe Clamp
Description
Adjustable duct clamps, for all types of flexible ducting and ventilation systems
1. keep all the connections in place.
2.Duct Clamps guarantee a secure fit to your fans and ducting
3. More secure and better than duct tape or cheap wire clamps
4. Easily loosen or tighten the clamp with a simple twist of a screwdriver
5. Perfect for attaching ducting and fans for air cooling your grow light reflector or grow room.
This adjustable pipe clamps have a 9mm wide perforated band, Band & Lock ( also called Housing) made from AISI430 Stainless Steel (DIN 14016,8CR17), Screw made from galvanized steel
Regular sizes ( clamping range or effective diameter) below
60-110mm
60-135mm
60-165mm
60-215mm
60-270mm
60-325mm
60-425mm
60-525mm
60-660mm